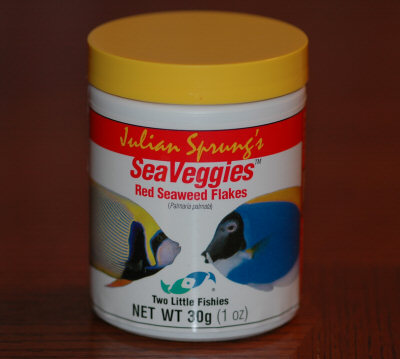 SeaVeggies Red Seaweed Flakes
This is a sample I was given while at IMAC 2006 (International Marine Aquarium Conference). Not something I would have normally bought because I already feed Nori to my tank.
This turned out to be a great feeding snack. All of this fish enjoy this and it with gusto. Even fish that typically ignore Nori eat this. All the tangs, clownfish, gobies, everything except the Copperbanded Butterfly activity eat it.