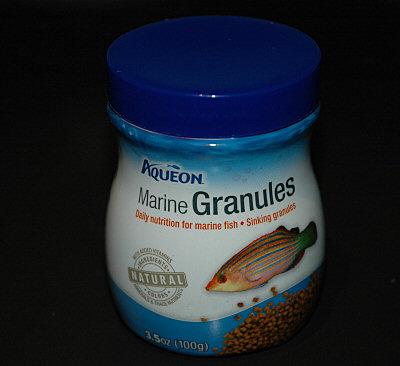 This is a small pellet that I use in my automatic feeder twice a day. I use it to make sure the fish have a little to eat every day.
"Contains Chlorella algae, which provide essential vitamins, minerals and amino acids".
In looking at the ingredients the primary items listed are "Whole Fish Meal (salmon & herring), Whole dried Krill, Whole Wheat Flour, Squid Meal, Dried Yeast, Fish Oil, Spirulina, Kelp Meal, Garlic, Marigold powder, Chili Powder..."
After that are the long unpronounceable ingredients, can't say I recall seeing chili powder listed in fish food before.