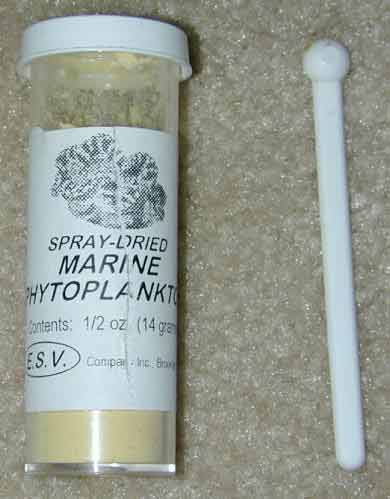 This is a very affordable plankton food to use. Pictured is a ½ oz. (14 grams) bottle and that has been enough to last me for several months. The spoon pictured next to it is used for dosage, however the spoon is not labeled to what size it is.
I used two or three scoops and mix with tank water. I then add this to a high flow area in the tank. How much water you mix with it is not important.
This is great for killing the skimmer. Within seconds of adding ESV Spray Dried Phytoplankton the skimmer goes flat. I often use this just to kill the skimmer before adding more expensive plankton foods.