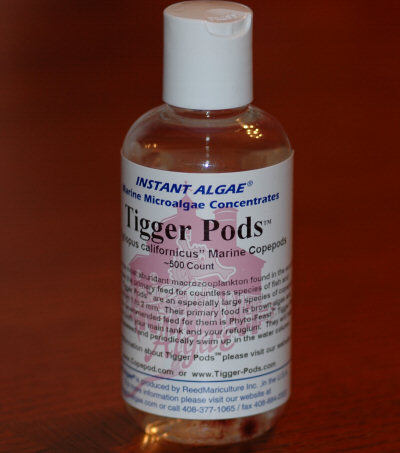 Reed Mariculture's Tigger-Pods
Tigger-Pods are live marine copepods (Tigriopus californicus) which are on the large size near 1 to 2mm. Feeds on brown algae and diatoms. The label claims to have about 500 individuals in the bottle.
Suggested feedings for these critters is Phyto-Fest. Place them in the main tank or refugium.
The bottle also includes a red fury macro algae that helps to reduce waste in the bottle. Not sure I would add the algae to the display. The manufacture states it will not grow in normal reef tanks.