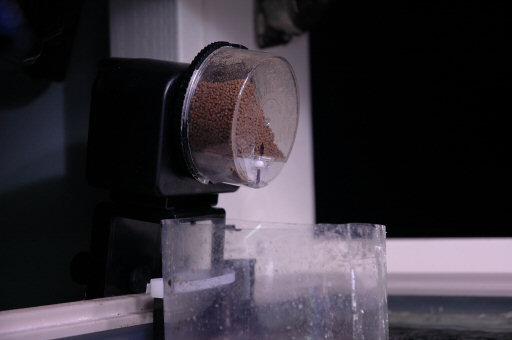 This is an automatic tank feeder which I use for supplemental feeding to the tank. It is one of the most basic feeders on the market. Nothing fancy.
This feeder make two revolutions per day -- one every 12 hours. No easy way to set the time either. You simply plug in the batter at the time you want the first feeding and in 12 hours will be the second feeding. The timer is then set until the battery dies.
The amount of food added to the display is adjustable with the white plastic slider.
The food drops into the a plastic tube (made from two litter soda bottle) to prevent the dry food from floating on the water surface and going right down the overflow chamber. Food stays in the tube until it sinks into the display.