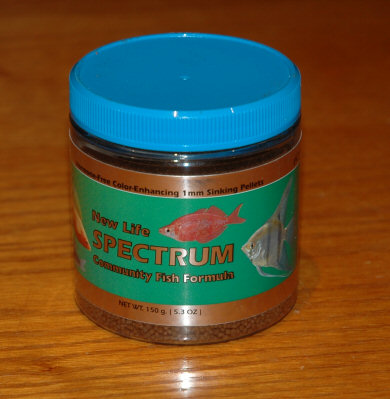 New Life Spectrum Pellets
This is a small pellet (about 1mm in size) that I use in my automatic feeder twice a day. I use it to make sure the fish have a little to eat every day incase I miss the main feeding. It also helps keep my angelfish fat and not picking on corals.
These are hormone-free color enhancing sinking pellets but actually stays fairly buoyant for a while before sinking.
This is made primarily of Krill and Herring for fresh water fish but my marine fish enjoy it. I would suggest getting the marine version of this instead.