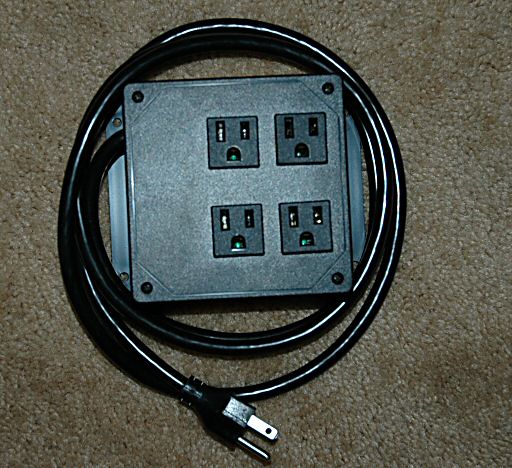 Neptune System DC4HD, four port X10 switch box
The Neptune AquaControllers use X10 home automation to send commands to devices to turn them on or off. Standard X10 lamp and application modules can be used. However, sometimes line interference can cause commands to get lost resulting in a device failing to turn on or off. The AquaController has no way to confirm if the device received the command. The X10 protocol does not have a way to confirm command execution.
Pictured here is a Neptune Systems DC4HD switch box. X10 commands are passed via a dedicated connection (uses phone wire, not pictured). Each outlet is individually addressable and can be turned on or off.
This HD (heavy duty) version features four 12 Amp rated outlets with a box capacity of 15 Amps total. Several of these units can be daisy-chained together to provide plenty of switched outlets.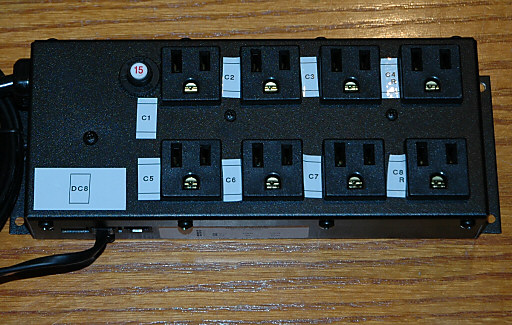 Neptune System DC8, eight port X10 switch box
This is Neptune's DC8 switch box which is designed for light use. I use it for controlling CO2 regulators, cooling fans, LED moon lights, etc.
This device is not rated for high draw applications such as metal halide lighting.