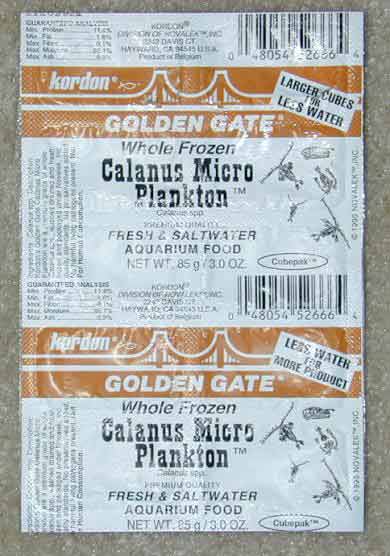 Calanus Plankton Frozen Food
This pack has 20 cubes. The cubes are pretty large. One full cube is a lot for a 180g tank but I know people with 75 gallon tanks who also feed a whole cube.
The Calanus Plankton is bright orange in color and can be a little messy. Many of my fish with small mouths enjoy these. My larger tangs shows no interest but the other tangs enjoy it.
The plankton is small enough that many of the corals are able to capture it.