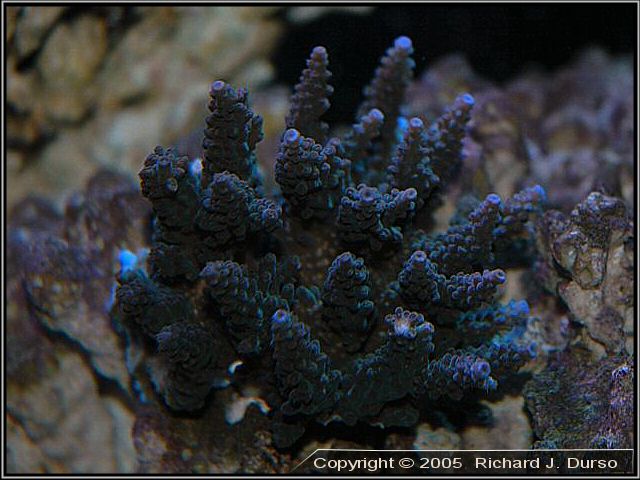 Blue Tip Acropora (Acropora sp.), just added to display tank.
Picture taken September 2005, Nikon D70 Digital SLR, Nikkor 18-70mm DX lens
This is a unidentified species of acropora. This is the first acropora species added to the display tank.
It is a beautiful colony with a commensal crab living towards the inside branches.
I have been watching this colony for a few weeks at the LFS and new growth is a very light sky blue color. I really hope the colony can keep its color and survive long term.
UPDATE: Sadly, this coral was lost January 2006. It bleached several month before but maintained polyp extension. I thought the coral would recover, it never did.