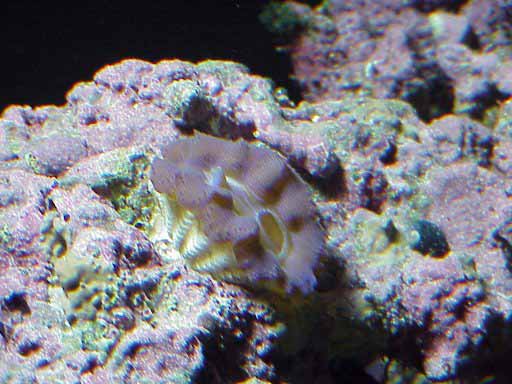 Tridacna crocea
Picture taken May 1999
I purchased this clam on May 6th, 1999. The picture is from its 2nd day in my tank. This clam is about 1.5 inches in size. It was sold as a "super" grade crocea clam. The lighting used for this picture does not capture its true colors.
Sad to say this little critter's life was short lived. It was dead within 3 days. Sad, never had a chance to show its true colors.