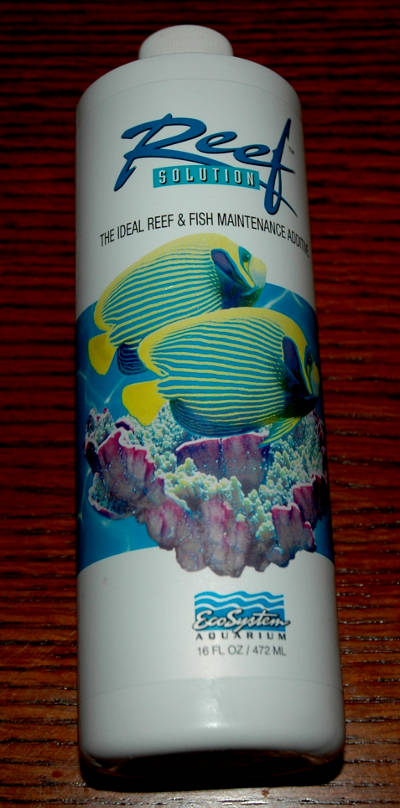 EcoSystems Reef Solution Additive
According the manufacture Reef Solution is an all-natural product made from a collection of 22 different types of plants. It provides multiple minerals and multi-vitamins The assortment of plants also provides phyto-nutrients to corals, invertebrates and fish.
VITAMINS: Vitamin A, vitamin C, vitamin D, vitamin E, vitamin B6, vitamin B12, thiamin, riboflavin, niacin, folic acid, biotin, pantothenic acid.
MINERALS: Calcium, iodine, magnesium, zinc, selenium, manganese, chromium, molybdenum, potassium, lipoic acid, inositol, lycopene, lutein.