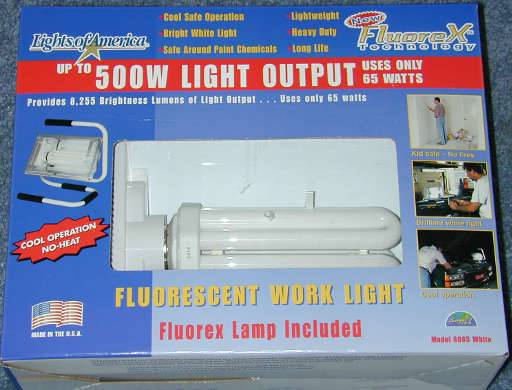 Lights of America 65w Shop Light
Lights of America (LOA) 65w Power Compact lights are advertised to give off about the equivalent light of a 500w incandescent bulb. They come complete with small mini hood pendant and power cord. The light emitted is a brilliant white light reported to be near 6500K. However to me it seems much whiter than a 6500k bulb.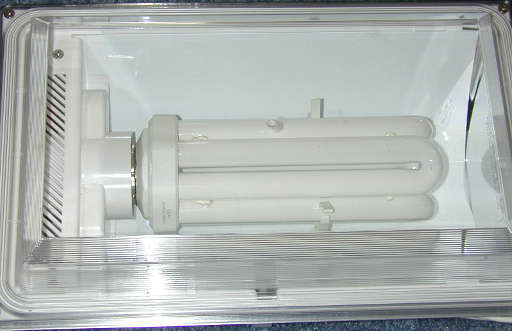 Lights of America 65w Shop Light
I have two of these lights over my 55 gallon sump that I use for growing macro algae such as Chaetomorpha sp. and sargassum. It also does an excellent job of growing coralline algae in my sump (not really needed). If you're looking for lights for a nano tank and halides are out of the question, consider this light.
The light hoods do get very warm and the poor air circulation found in most tank stands will quickly overheat these units. I have a 101 CFM fan blowing directly over the top of my two units to help keep them running cool. (Previously used to cool my metal halide lighting.)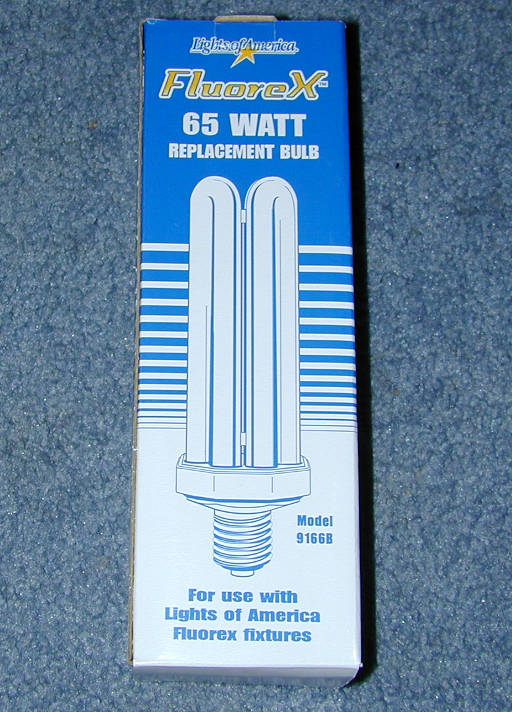 Lights of America 65w Replacement Bulb
It can be difficult to locate the replacement lamps for this fixture. The following information should help your Home Depot locate it: "LOA Fluorex 65 Watt Replacement Bulb", Home Depot Part No. C347-728, Model#: 9166B, SKU Number under Bar Code: 7 55277 91661 4