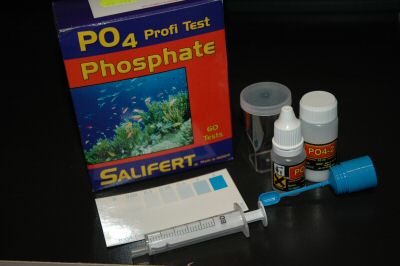 Salifert Phosphate Test Kit
This test kit is not difficult to use, however the color chart is frustrating to find the proper color. Each color point is so faint it's nearly impossible to make out anything before 0.5 ppm.
1) Add 10ml of water to testing vial.
2) Add 6 drops of reagent.
3) Add level scoop of indicator powder.
4) Look at the color chart for an hour trying to figure out which it is.