Pictured here is the PFO Dual 250w Metal Halide Ballast. It's actually two separate ballast in a common enclosure. Unlike my previous IceCap Electronic Metal Halide Ballast For 250w Iwasaki Halide Bulbs this ballast is very heavy and gets pretty hot. But I like the color I get out of the bulbs much better with this ballast. It's a much crisper white color. Same bulbs, just used a different ballast.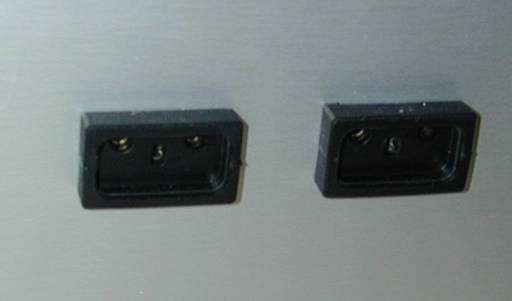 PFO Dual 250w Ballast Connectors
This is the new 3 prong connector used to attach the bulbs to the ballast. Some of you may have PFO ballast that use Molex connectors. Well, you're now outdated. PFO no longer uses that style of connector. I'm told they changed the connector for UL listing reasons. Which makes sense as the new plug connector seems to make a water proof connection which is a very good idea.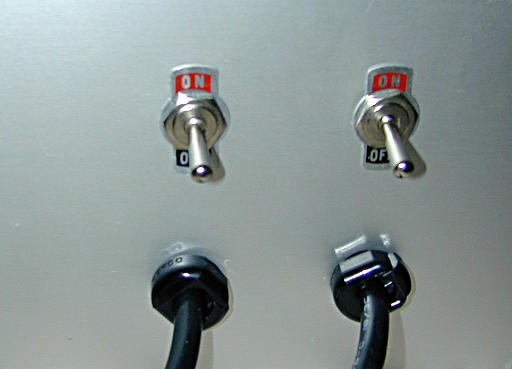 PFO Dual 250w Ballast Switches
These are mainly emergency power-kill switches. One for each internal ballast. Under normal operation you leave these ON and use Heavy Duty Application Timers to turn the lights on and off. Not as nice as the IceCap Digital Timer I used on the IceCap ballasts, but I don't want to cut the wires on this ballast yet in order to hard wire the unit to the digital timers.
I would suggest you do not block access to these switches just encase you really need to kill the power quickly.