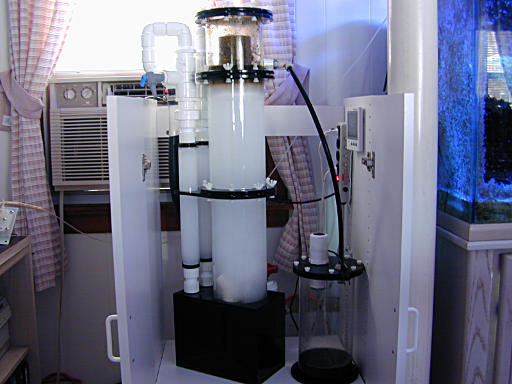 This shows the skimmer after being super sized! I ordered extensions to make it taller and added a second becket injector. I really did not need this modification but I wanted to get the parts and try them incase I needed them in the future.
As you can see the skimmer no longer fits inside the skimmer cabinet and I had to remove its top.
The Iwaki MD55RLT was unable to power two beckett injectors at this head height. I had an extra AmpMaster 3000 which I hooked onto it. Even though the AmpMaster is not presure rated it did a very good job powering the double becketts.
Extended Skimmer's Skimmate
A view of the collection cup a few days after the skimmer was extended to use an additional riser tube and dual beckett injectors.
As you can see it is very dark skimmate.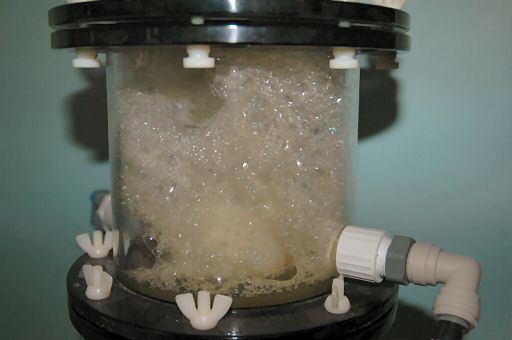 The skimmer was then powered by an Iwaki MD70RLT Water Circulation Pressure Pump which injects over 1,500 gallons of water per hour into the skimmer.
The skimmer produces a very thick and stable foam column which yields a nasty skimmate.